Customer Reviews
Hear what our customers are saying!
First time visit and it was a very welcoming atmosphere with a nice bartender. My mom isn't from the area and swears Jose's makes the best margaritas! Will definitely be coming back for more!
- Emily
Always have a great experience at Jose's! Tableside Guacamole is amazing and the service is usually very prompt and attentive. This is our go to place for nice lunch and a great atmosphere!
- Seth
Love love LOVE my experiences at Joses Blue Sombrero! Always one of my favorite places to go! The staff are super friendly and are very welcoming! I love coming here on Fridays with my friends to visit our favorite bartender, Jose & have some Don Julio shots!!!!
- Cassidy P.
Great staff Great Service and great food, Overall Jose's Blue Sombrero is a great place, full bar, great parking and ample facilities, Don't leave without trying their Famous Guacamole made right in your eyes.
- Luis R.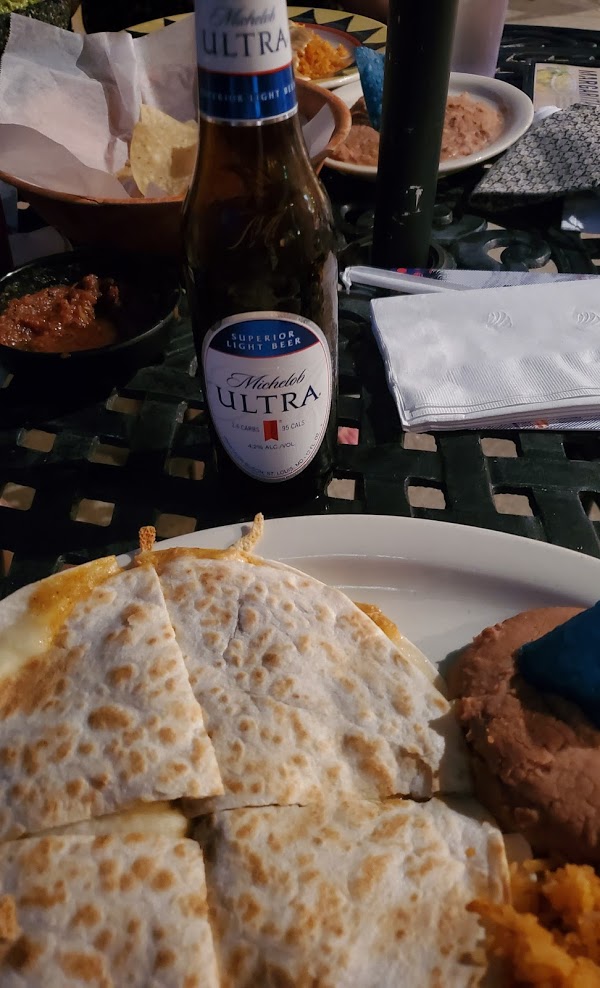 Huge servings! Fair pricing! Excellent guac! Fresh, and awesome server! First time, enjoyed it very much. Thanks!
- Anthony D.
We recently used Jose's to cater a corporate luncheon for our office. The food was awesome with generous quantities. They were super easy to work with and had everything ready to go at the promised time. I chose to pick up our order and they loaded it in my car. Everything done to perfection!
- Jill A.
Great tasting food, excellent service and we especially recommend the table guacamole! This was a wonderful experience and a tremendous value for our dining dollars!
- Keenan W.
New favorite local Mexican restaurant. Waiter did a good job and food was amazing. Strongly suggest the Huracan burrito, was one of best burritos I've ever had.
- Chris V.
Great Mexican restaurant. I enjoyed the decor and the cozy authentic feel. It's certainly to become a regular place for me. It's very popular so arrive early. The salsa is fantastic especially the spicy salsa if you can handle it. Friendly staff, reasonable prices, and generous portions.
- Leighton
It's our favorite Mexican restaurant. The food is great and always hot. Any of the seafood tacos and burritos are worth every penny. Plus the tableside guacamole is awesome because they'll make it exactly how you want. Spicy or not, smooth or chunky, just let them know. The tables are clean and the staff are very good. Plus we like the unique decor.
- Michael T.
By far my favorite Mexican restaurant, nobody competes with Jose's. Their table side guac is untouchable, their tacos are amazing, and you can never get enough of their salsa. Whenever I am in or passing through Racine, it's a must stop.
- Lundy920
One if the best Mexican restaurants in town! Reasonably priced and very good quality! Surf n Turf Burrito is amazing!
- Phil L.
Great place to eat, friendliest service I have experienced in a very long time. Food is more than I can ask for when it comes to taste. To wash down all that great food is a huge drink variety that comes with really good service. Couldn't have asked for more. I recommend their molcajete that comes with a traditional presentation.
- Eric C.
Had an amazing experience! My food was the excellent, the atmosphere was perfect, and the whole group had a blast!
- Jan S.
Great food and portions. I am sometimes skeptical of tacos as I have found some places they are small and not as good as I would expect. I had the bacon/chorizo/chicken tacos and they were an an explosion of flavor.
- Jason F
Table side guacamole was outstanding!
- Kevin B
Great food, friendly staff. They have a thoughtful menu with authentic foods. Joe and his staff do a great job!
- Rich W
Two margarita's, two shots tequila, and I was feeling fabulous! Atmosphere was friendly and clean while having fun vibes. Complimentary chips and salsa hit the spot.
- Ashley B
Our server was superb and so was the food. Making guac table side is the best! So fresh! My friends where over the moon with their Blackened Grouper Tacos and Black Bean Burrito. My staple food item is the Dakota Seafood Burrito. It is to die for. Always a supreme pleasure at Josés!
- Jody P
Pollo Frito is the bomb...
- Winston
First time here from Chicago and was hoping it was worth the drive. Was really drawn by the HAPPY HOUR! Inspired by the margaritas and drink specials.UNTIL I had the home made guac! 🥑 Well that just took my energy through the roof! Tony the bartender and Brooklyn were very attentive and very good etiquette. I appreciate Jose for giving me the time to speak with him about his establishment. I WILL BE BACK! THANKS!
- RICO
Loved the freshly made guacamole. So good and so are the tamales! Love this place!
- Nicole S
Always a good time, especially for birthday celebrations! They made space for our 13-person party nice and easy.
- Angelina Z
My family went out to dinner for my birthday here. We had a room to ourselves and it was really great. The margaritas were exceptional and were half off on wednesdays! The food was fast and great. When we went to leave one of our cars batteries was dead. The manager was nice enough to come outside and use his jumper cables to start our car. It was such a nice gesture and we are forever grateful for him.
- Amanda Z
One of my favorite Mexican restaurants to eat at! Always a warm, welcoming place and amazing food!
- Jazmin L
We went for my birthday dinner with my sons, Daughter-in-law and granddaughters. Updated menu was good with nice options for kids and adults. Fresh guacamole was delicious and plentiful. Margaritas-- on-the-rocks and frozen -- helped celebrate the day!
- Jennifer D
I had a delightful lunch at your Fox Point location today. Enchiladas were outstanding and our waitress was very nice and efficient. Thank you for the experience!
- Patrick D
Best Mexican restaurant we've found in all of Racine and Kenosha County. Amazing food and great drink selections! My one complaint is happy hour should be applied to the whole resturant, not just at the bar. Often times there aren't seats available there for everyone to get the happy hour discounts.
- Ashley B.
Very nice place for lunch and dinner. I loved both our dishes. There is free parking space, make sure you take the ticket and show them during billing. Excellent customer service and great ambiance. I would recommend this place.
- Kavita T
Take the wife and toddler here occasionally. The back room has a great view of the passing trains which our son adores. Prices seem a touch high at first glance, but the portions are awesome. Love their fresh guacamole, made right at the table and their fajitas are awesome!
- Michael L.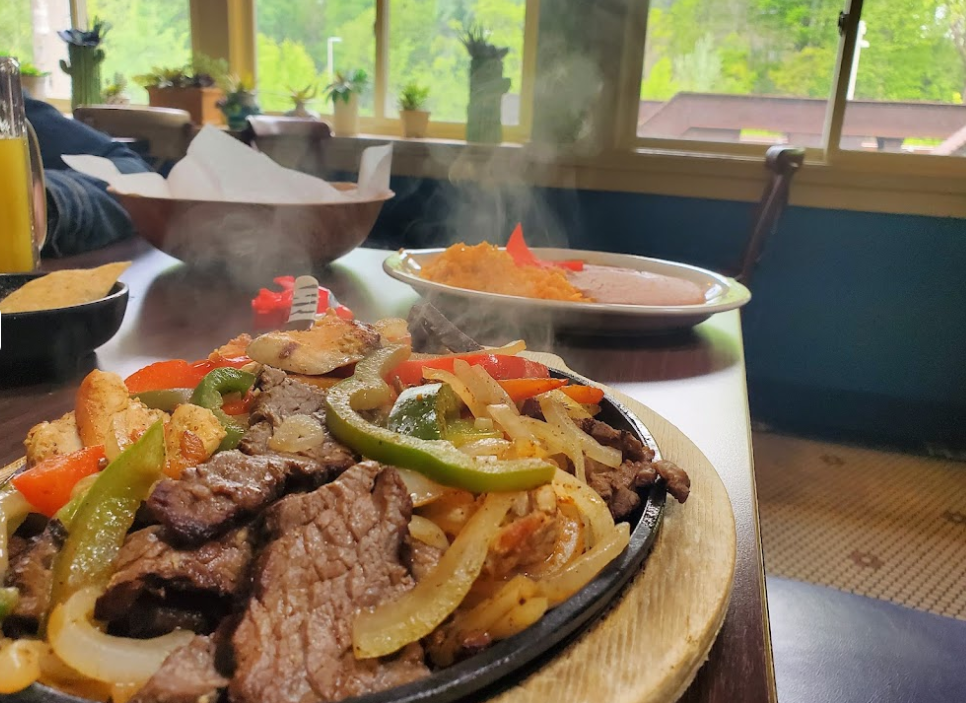 We have delicious from Jose's Blue Sombrero at least once a week, and I am happy to drive from Waukesha to Wauwatosa to get it. The tableside Guacamole is to die for! I can always count on Laurie to get my order right and deliver to it with a smile. Vegetarian options: The Chili Relleno With Cheese is absolutely delicious. Parking: The free, reserved parking stalls for curbside pick-up are a hit. I can always count on delivery without leaving my vehicle.
- Kay S.
Our favorite Mexican restaurant! Delicious food. Table side guacamole that is So tasty. Crispy tender chips with yummy salsa. Excellent cheerful attentive service. Charming location, In the midst of a delightful shopping area; So it's a great place to stop before or after visiting shops. I almost cried over the Brookfield Blue Sombrero burning down, especially as they apparently were not able to rebuild. I was really happy to find there is an excellent one in Wauwatosa. We have been going there for some time now. Same excellent food and phenomenal service!
- Terry
Their chips are the best! Guacamole prepared tableside is fantastic. I love their Fish Tacos and Superhero Steak Tacos. I've never had an unpleasant experience here!
- Kristine K.
I very much enjoy JBS. For starters their chips and salsa are delicious. The Strawberry Margaritas go down fast and smooth. Great selection of entrees. I prefer the enchiladas. Try out JBS. Just not on Sunday. They are closed.
- Jerry S.
Drove from Chicago to meet up with a friend for lunch. He suggested this restaurant. GREAT CHOICE!!! I mean we entered the restaurant at 1400 hrs on a Wednesday and this place had the bar area of the establishment full of patrons eating and drinking and having fun already! Our waitress Faby was incredibly efficacious and expeditious. She catered to our every whim and my friend is a stickler for perfection. The food was very good and I know Mexican food! We tried every vegetarian taco they had and some shrimp tacos as well. The guacamole was the best I've had in a while. The margarita was huge and had extra salt on the rim. All in all it was a great experience having lunch here!!! I highly recommend this spot!!!
- Livius T
Never had a bad meal here. Table-side guac is amazing.. I get mine extra spicy! Be sure to try the grape margarita on the rocks!
- Steven G
Located in the heart of the charming village, with plenty of parking next door. Don't forget to validate your ticket for free parking. Our entire party loved the food, service, and pricing. Aide was a pleasant, attentive server, and deserves a raise. Table side custom made quac was delicious albeit a tad salty. Also recommend the Pico de Gallo and quesadillas which were done perfectly. Good margs too. (Get a pitcher - It's a bargain!) Plentiful serving sizes; we all needed take-home containers. We'll be back!
- L A
Great food great service the drinks are strong and good the make the guacamole in front of u like benihanas
- Kolasole Sidney
Outstanding sea food burrito and jerk tacos The jerk tacos were surprisingly great. The mango salsa complements the jerk chicken and lime. The sea food burrito was outstanding, it had a butter cream sauce with shrimp. Tableside guace is a must evertime, they have some of the best. The decoration inside is done well also.
- Melissa P
Love this place! Have been coming here for years. Make sure to get the table side guacamole, as it is 100% amazing. Their salsa, margaritas, and entrees are delicious. The mini cookies at the end of the meal are such a nice treat. The service is consistently great no matter how busy they are.
- Laura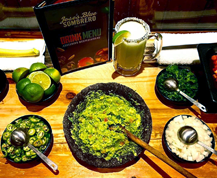 Wow coming from a TexMex home this place was great! Had the beef fajitas and they were great. The ambiance was very Latin as well with music and decor to fit the experience. Appetizers were a little pricey but the chips and salsa are great. Only downside is that when ordering the fajitas plate you get 3/4ths veggies and 1/4 fajitas. Server was amazing!
- Carolina
First time visit and it was a very welcoming atmosphere with a nice bartender. My mom isn't from the area and swears Jose's makes the best margaritas! Will definitely be coming back for more!
- Emily S.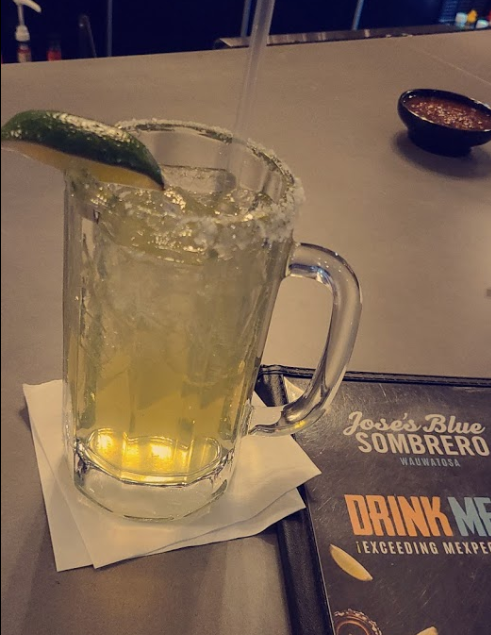 Another great meal, I had the fish fry which is a nice medium breaded crunchy batter that I believe is cod. The tarter sauce is the first one that I have ever liked, it is less chunky then most and has some seasoning that tastes truly delicious. Definitely recommend and will be back. The margaritas are good, I will upgrade them to a ppPatron or Don Julio tequila next time. As is are a 7 out of 10 with house tequila. This is my second visit and so far 2 for 2 with terrific food and great friendly staff.
- Robert S.
Jose's Blue Sombrero's is the "go to" Mexican Restaurant in Tosa. Several of my favorite dishes are the shrimp soup, the guacamole (made fresh at your table) and the Friday night Mexican fish fry special is delicious and plentiful. Of course the Margaritas are always thirst quenching. I enjoy their nice patio and the balcony makes for a pleasant ambience and for people watching in the Tosa circle. The staff is always pleasant and always provide outstanding service. Priced very reasonably
- Thomas
Best happy hour I've ever been to. The service is beyond incredible. Food is so good!! Their salsa is to die for. I love this place so much!!
- Krista
Best place ever with the worlds best waiter! I recommend to every person best environment ! The manager is the nicest person to every customer!
- Kaitlin
Food was really good! I had the korean bbq tacos and they were amazing! The coconut margarita was delicious too. Good sized drink menu, and you can have guacamole made fresh right at your table! Service was very friendly. Wonderful atmosphere. Love the décor. They give you free cookies at the end of the meal!!!!! Extremely happy :)))
- spacetrippy 96
Good food at reasonable prices. I love the drowned burrito. All staff were appropriately wearing face masks.
- Michael
Had lunch. There was nothing I didn't like. Especially the passion paloma drink. They need to sell that by the gallon. Very good food. Great service. And reasonable prices
- Paul
I like the big margaritas. Chips and salsa were good too. Chicken tacos were bomb. Will absolutely be back!
- Gabi
First time at Jose's and it won't be my last! Service was great, food was even better (especially the Jorge's tacos and table side guac!). The atmosphere was very unique and filled with character. Can't wait to go back again!
- Brittany
I've been here multiple times, food and service has been great every time. The Molcajete chicken is my favorite.
- Laura B.
Super nice and cozy inside. Great decor and very professional and friendly staff. Menu had lots of Mexican dishes to choose from. Nice size parking lot. I highly recommend for a Tuesday family night out or any night.
- Lawrence S.
This was my first time eating here. Top notch from the start to finish. Absolutely great service. Friendly, respectful, knowledgeable, and appreciative that we were there. The guacamole cart was great. The drinks were great. The chips and salsa were unbelievable. And all of our dinners were perfect. The food came out in a reasonable time, was hot, and was really good. The grouper tacos were among the best tacos that I ever had. We will be back often!!
- Erik S.
I would live here if I could, the food is great and the servers are friendly. All the drinks are delicious and the enchiladas are my personal favorite. Definitely stop by for a drink or three to wash down some seriously awesome Mexican food!
- Acidsamurai
Excellent customer service. Food was delicious and ample. Leftovers came home. The side table fresh guacamole was out of this world and well worth the price.
- Deborah B.
The table side guacamole was the best I have ever had. The Chipotle Shrimp Tacos were amazing! Service was more than perfect. Definitely my new favorite Mexican Place.
- Tina H.
Absolutely love this place!!! Delicious food, excellent staff and extremely accommodating!! Highly recommended.
- Julie H.
Always one of our faves. Great food, fun atmosphere, friendly employees. We've gotten take outs frequently during the pandemic, which were delicious, but we look forward to going back to in-person dining soon to get the full experience!
- Mary Lou N.
Jose's is the place to go during happy hour! Great prices on refreshing margaritas. The food is awesome too. Keeps the locals coming back every week. Celebrating your birthday? They'll sing you a song!
- Grant W.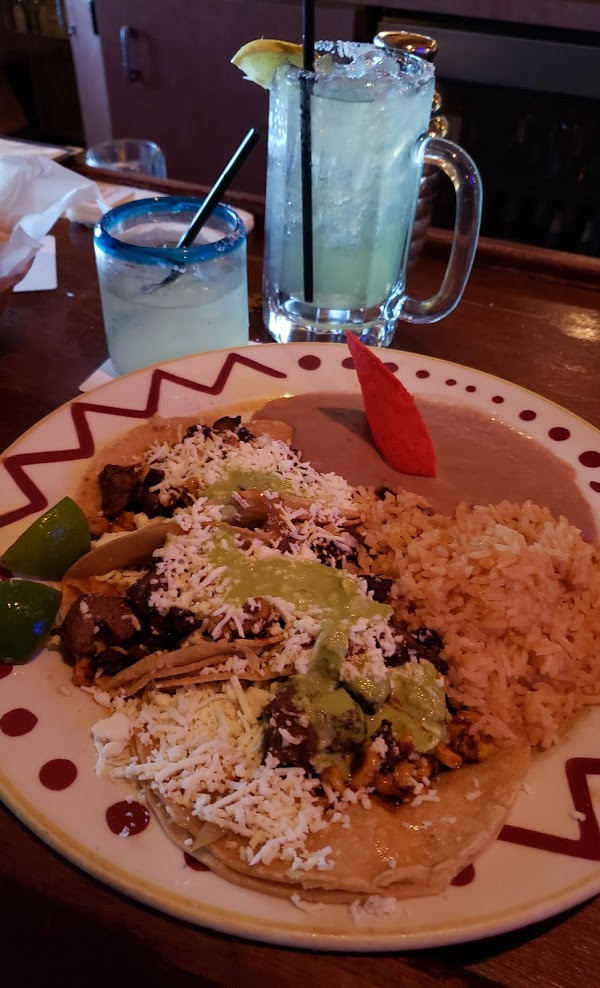 Hands down the best Mexican restaurant in southeast WI. Tastiest salsa ever.
- Derric B.
Delicious food, good menu variety, excellent cooks. Attentive pleasant staff. Great cocktails. Better prices. Lively atmosphere, clean place. Very lucky to have found this gem.
- Drew F.
Stopped in for their table side guacamole and it was the usual best guacamole in Wisconsin. I also appreciate that they serve hot tortilla chips. Their seafood enchilada is phenomenal if you love seafood.
- Tom B.
I love Jose's! Warm chips! Fresh salsa! Fresh menu options every time I go! I honestly cannot say what my favorite menu item is. Everything is always so good!!!
- Rebecca J.
Great food. Great margaritas. Good specials. Best service I have ever had. My waitress was perfect. Food came out nice and hot very quickly considering the restaurant was full. P.S. Get the guacamole..trust me.
- David S.
Awesome creative menu with extremely friendly and attentive staff. Best guacamole ever with equally as good fresh salsa's. All brought together with warm, fresh tortilla chips which compliment the entire experience.
- JL G.
We've been eating at Jose's since they opened. We used to eat in and since the pandemic we have been ordering for take out, never being disappointed. The food & service is always awesome. I like that they double check our order with us when we pick our food up to make sure the order is correct.
- D P
Highly recommend for late night drinks and cocktails! Great selection and variety of drinks and margaritas! Love the table-side guacamole. Fun to watch and tastes incredibly fresh! Staff were also friendly and attentive.
- Kelsey S.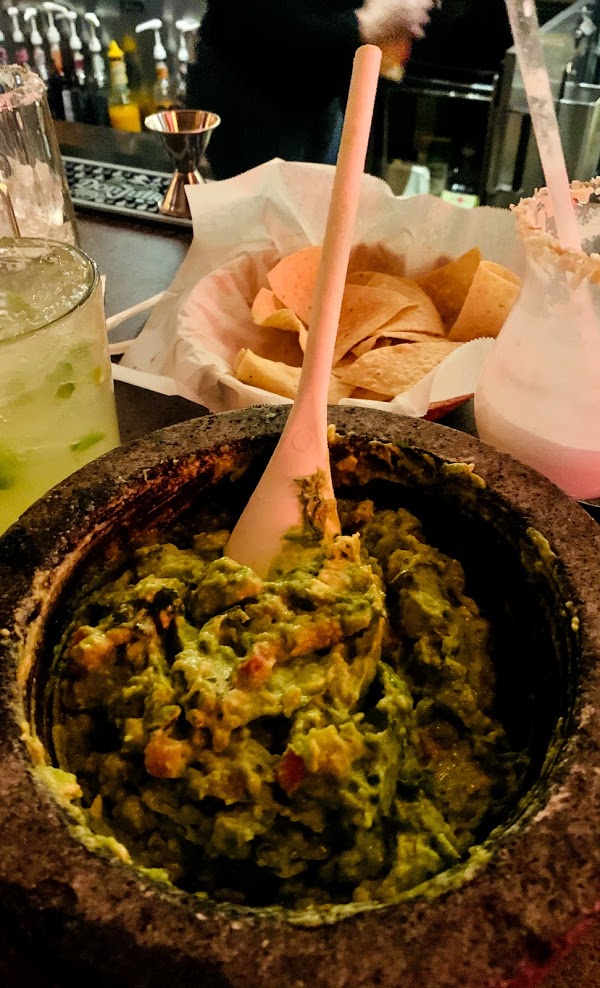 Great service and food. The house salsas provided with chips were both phenomenal and we could easily eat just these along with drinks. The tacos were well portioned and the sides were tasty as well. Will be back for happy hour the next time I am in Wisconsin.
- Deepak P.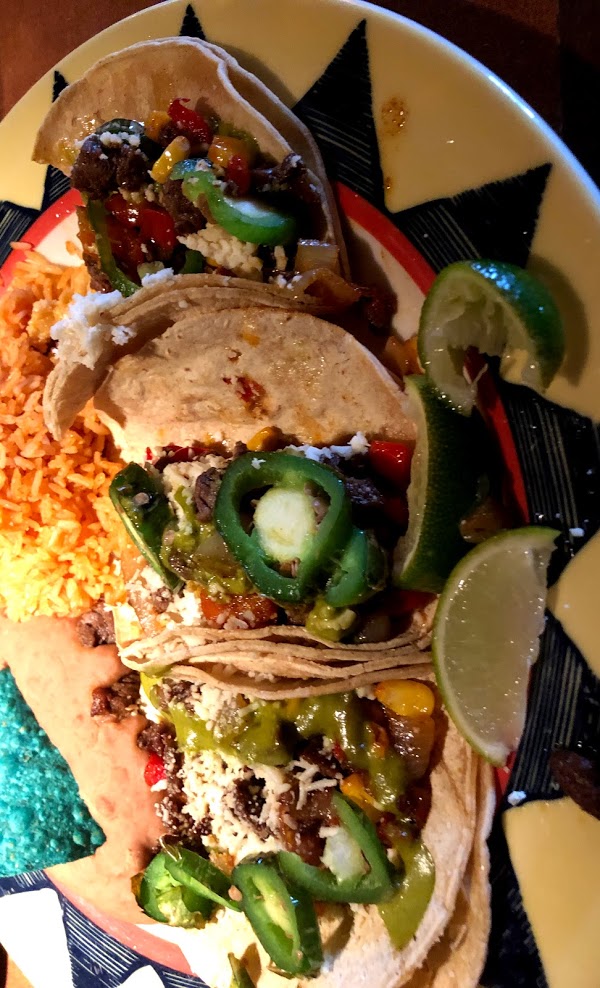 We don't live nearby, but try to go whenever we are in town. The Oaxacan mole chicken burrito is fantastic, and the table-side guacamole is among the best I've had
- Scott H.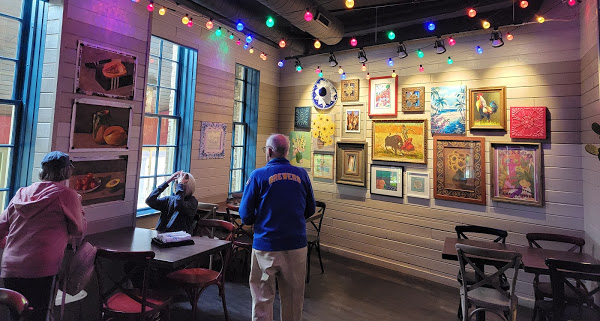 Their menu is diverse. Waitstaff is friendly, are masked, practice social distancing, space the seating accordingly and disinfect tables properly. Margaritas were awesome and there is a specialty drink menu. Great for families too.
- C B
This place was recommended by a friend and I was not disappointed at all! The molcajete dish was way bigger than expected and very good lol. The service was phenomenal. Great conversation with the bartender and overall staff was very friendly, attentive and genuine. I left smiling from ear to ear!
- Suzy C.
Great tacos, friendly attentive service, and a nice patio! During covid-19 their response has made me love them even more. Quality food to go (that travels well), a full menu offering with added "family meal" options, and speedy pick up times! If you're looking for dine in or take out, I highly recommend!
- Katie W.
Amazing food, wonderful service! Best I have had compared to many places. Fresh garden outside & water falls! Get the table side guacamole & half gallon margaritas❤
- Nora J.
This place is great. Friendly staff with a great menu. The food is always hot and fresh and the service is very fast. They have a happy hour with a free taco bar and beer or margaritas are usually on sale if that is your type of thing. Every time I go there I am greeted with a smile and the service has never been less than stellar.
- Andy S.
Taco night on Mondays! Awesome performers for birthdays or other events! Good food and fair prices, excellent service!
- Henry D.
Just had a girls date with my friend, and it was amazing... I had the strawberry/ passion fruit margarita and a Mango one.. Soooo bomb. Service was EXCELLENT.. Nice and clean too!
- Claudetta H.
Fantastic!! Food was delicious as were the drinks. The fresh guacamole made to order at your table was an extra treat. Definitely will return.
- Elsy R.
Got some chorizo tacos and they were great. Atmosphere was fun and we were seated pretty quickly on a busy night. Would highly recommend.
- Michael W.
Food had amazing flavor. The table side guacamole is a must try! Their drinks were packed with a punch. Service was right on point. Our server was at our table asking multiple times if we needed anything or how things were. Wait time wasn't extremely bad however, we did call ahead. I would recommend this place to others over and over.
- Ashley M.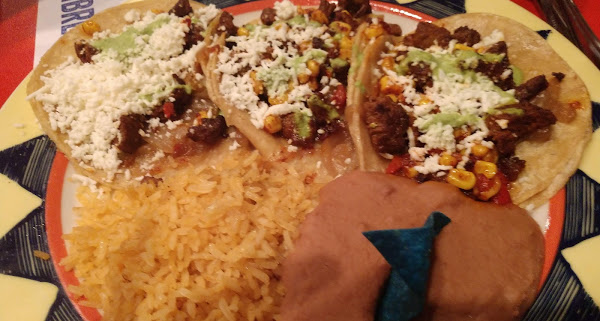 The food is delicious! It really tasted like authentic Mexican food. Also very affordable, and very good service. One big thing was that the quantity of the food is just right. The wait is not too long for food, and I suggest going here. Great Mexican restaurant!
- David L.
Food was excellent, server was awesome, and the cookies were absolutely delicious. Will be going back for Margaritas and tableside guacamole!
- Amber J.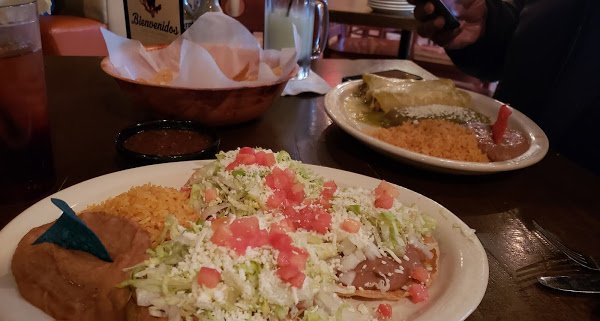 Had a business lunch here with coworkers while in town. Overall it was a really great lunch and drinks. Enjoyed the chips and salsa, margs, burritos and tacos, table side guacamole was awesome too. 10/10 would definitely come back again!
- Ben G.
The food was delicious. Very friendly staff. The drinks are really good. Very chill and comfortable atmosphere. Went in with the family. And without a doubt will be going back again.
- Oscar M.
Myself and family eat there every so often and it's always consistent and very flavorful. The chips and salsa are addictive and if you like Hot they got it. Lots of choices, huge bar and great staff.
- Jeff V.
Outstanding service! The food was authentic and really good. I would recommend trying and appetizer as well! One of the few places that you can build your own combo. Will be sure and come back again!
- Lisa H.
Always great food and service. The staff are polite. I recommend the homemade guacamole, chimichangas, tostadas, and enchiladas. The place is clean. We will be back.
- Julia H.
Guacamole had great flavor, as did our meals. Great food, great selection of high end tequila. Highly recommended
- Jon O.
I love this place! Good service, good drinks, good food...what more could you want? Jamaican Jerk Chicken Tacos are my go to.
- Alexander C.
One of my favorites. Warm fresh salty chips and salsa, good Mexican beer on tap. Weekly menu changes, always something new to try. Can't beat the all you can get taco bar!
- Sherri H.
Incredible food. Friendly service. Monday lunch special has been my routine for 3 months. Love this place and the service at the bar. Do yourself a favor and go there.
- Michael I.
The service was fast and the food was good. I would highly recommend this place to those traveling through the area. If I come back to this area, I will be visiting again.
- Joseph G.
Salsa was very good! Guac was one of the best I have tasted. Got the fajita salad... it was a good portion, chicken had good flavor and it was just good overall. Our new favorite place for Mexican food. :)
- Carol W.
This place was recommended to me, and it totally lives up the expectations! Very tasty food. The lunch specials are a great value.
- Megan O.
Best go to for a date night, out with friends, positive vibes, etc. Never had a bad experience!
- Alyssa C.
Best of Racine County! Delicious, non-chain restaurant with something for everyone. Love that they serve the classics along with unique dishes like Korean style tacos. The chips, homemade salsa and cookies round out each meal perfectly.
- Catherine K.
Can you say "Margaritas on tap"!? Service was amazing!! Staff couldn't of been more pleasant!! Food was amazing!! Will def be visiting on my next trip to WI!!
- Tracy L.
Got right in. Wonderful service and the best Mexican food I've had in a long time. I wish I lived closer because I would want to try everything on their menu. Plenty of parking on north side. Clean restrooms. They prepare your guacamole table side. Very entertaining for our 8 year old. If you are near this place, you have to try it!!
- David B.
Great place for happy hour margaritas and taco bar. Get there early if you go during happy hour. Food was great. Our server was awesome. They really make you feel like family.
- Kyle K.
Great food. Cozy place to be with friends, family, or significant other. Love their table side guacamole made right in front of you.
- Tri V.
They catered our wedding, and it was all in all a fantastic experience. Food was delicious, service was top-notch, staff was friendly. Their catering side is a great deal!
- Dan S.
Really cool atmosphere, happy bar staff, wonderful array of food choices. I had the crispy avocado tacos which were great!
- Mark S.
Yum!!!! Tableside guac was delicious and perfect and the chicken fajitas were to die for. They heated up great the next day and made perfect leftovers. Will definitely go again.
- Chelsea G.
Always a great atmosphere. Bring a few friends, have a couple drinks, and eat great food. Always a blast there.
- Eric W.
I love coming here. Good drinks, large menu, always get leftovers. People are always nice and accommodating.
- Douglas K.
Had my grandkids there for a birthday party. It was fun. They put sombreros on them and came out with a big sundae and took their picture. They also had kiddie margaritas.
- Judy A.
I'm all for great Mexican food and this place has many different choices and I LOVE TABLE SIDE Fresh Guacamole... My favorite thing to eat....
- Ieka W.
The best service, food, and companionship on late Friday nights! Good food, Good people!!!!
- Chris W.
We had a great experience at Jose's. Top notch service and excellent food. Parking is extremely convenient and the prices are very reasonable. After recently moving close by, I will be sure to make frequent visits to Jose's. 5 stars all around.
- Josh J.
This place is great. Big portions for good prices. Their drinks are what makes this a 5 star ration. Good, strong margaritas. Not watered down. Not cheaply made.
- Bryan R.
Really like this place! They have great deals every day of the week (umm free tacos with a drink purchase during happy hour WHAT?!)! Staff is always super friendly and food comes out very fast. They have a ton of different options to choose from, and I have never been there with someone who was disappointed by their meal. Many different margarita flavors to choose from- can't go wrong! Highly recommend this place!
- Olivia A.
This is one of my favorite places in town. You have a very convinience free parking; the food is delicious, and they have an outstanding service. They are also very friendly with our two years old baby. During the summer, we love to stay at the upstairs balcony, and during cold days, we enjoyed sited way on the back, in a very nice area, with beautiful views. I also love to go for the Happy Hour, Those Mango's Margaritas are the best! Highly recommended!
- Guillermo B.
My family and I had a fantastic experience here! We had a large party and they seated us in a private dinning room! Never had anything like it. Not to mention the food and staff was amazing. Truly the best Mexican restaurant I've ever been to. Highly recommend. (Get the guac! To die for!!)
- Brandon B.
The staff at Jose's in Wauwatosa are extremely accommodating, attentive, and friendly. Highly recommend coming here for lunch, dinner, or even just drinks! Great margaritas and even better atmosphere!
- Jenna B.
The staff was great and very welcoming! We celebrated a 24th birthday here and the staff made the night quite memorable!
- Colin H.
They catered a lunch for 20 of us and had everything ready to go when I picked it up! Food was excellent and they provided us with all the utensils that we needed. Highly recommend the guac! We were very pleased will the service and will be ordering from them again!
- Braden H.
One of my favorite taco joints in the area! The food is delicious! The margaritas are delicious!! The service is great, and the prices are reasonable!
- Craig J.
We came here with a group for my birthday and it was a great experience! We had a private room, great service, and the general manager was very accommodating. We will definitely be back!!
- Brittany V.
The perfect spot for an afternoon lunch on the patio. The food and service are top notch. The best chips and salsa around. I had the root vegetable tacos and they were delicious!
- Gina D.
Great food and service. Came with a group for a birthday and they were very accommodating and gave us a private room which made for a great experience.
- Britta D.
Excellent happy hour taco bar with awesome Blue Agave Margs! Fun atmosphere and design complete with roll up windows looking out to patio and State Street! Just perfect for a summer day! Service is good for not being too busy. Food is unique and Haberno sauce is eye opening and tongue firing! You must try this!
- Steve O.
Food was delicious and the service was great. They validated the parking so we didn't have to pay. Very nice bar area also.
- Sheryl G.
I have a blast EVERY time I'm here. The staff are great, the food is awesome (especially the quesadillas) and the drink specials are unbeatable. Best happy hour in Tosa.
- Jordan M.
Very good Mexican restaurant. Great service and atmosphere. Guac made at your table. Reasonable prices.
- Dave L
Have a variety of choices. Enjoyed their flautas and steak tacos.
- Sergio F.
We had Jose's caterer for our wedding this past Saturday and everything was absolutely AMAZING. The compliments were coming in for the chicken, the guac, the salsa. It was all delicious. The fact of having a taco bar at your wedding just makes people happier to be there! They were soooo great to work with.
- Ashley A
Jose's Blue Sombrero is an establishment with delicious food, cute decor, a fun and laid back atmosphere and amazing staff whom provide top notch service. Everyone from Jose's including Laura, Chica, Jose, the woman who made our guacamole and other individuals went out of their way to make sure my best friend and I had everything we needed I have to give a special shout-out to Jose (bartender) and Nick (manager) for being extra attentive to our needs to ensure we had a great experience and customer service while dining there. Both individuals checked on us regularly and did whatever they could to make our dining experience one we will never forget. Five stars and will return again!
- Jordan P
I don't get to see my parents as much as I used to due to distance, and the staff at Jose's made our lunch memorable and special for celebrating my mom's birthday. Our waitress was so nice and happened to find out about her birthday when we were finishing up our fantastic 1/2 gallon mango margarita (highly recommended!). She quickly went in back and reappeared with 2 more staff members with maracas, complete with a dessert (which my mom said was delicious!) and sombrero! They sang Happy Birthday to her and she got to blow out her birthday candle. It really did put a smile on all of our faces! We all really enjoyed our meals--I had the portabella and steak quesadilla. The steak was flavorful, and they used fresh mushrooms! The beans were the best refried beans I've ever had, which says a lot because I normally don't give them much thought. I wasn't sure what to expect based on some of the negative reviews, but they far exceeded my expectations! With all of the awful things going on in the world and influx of rude people, I cannot tell you how much I appreciated the kindness shown by Jose's staff and our waitress for going above and beyond.
- H J
Best taco's/nacho's/margaritas... in town! My go-to Mexican when I'm in the neighborhood. Huge variety in taco's and they are all so good. The make-your-own margarita option is really nice. Let's you choose which tequila/mixer you want your margarita made with. Also a great place to watch your favorite teams game on TV while having a drink!
- S.D.
This is my wifes favorite restaurant....the food is good and she loves there frozen margaritas! The staff is beyond great!
- Luis B