Margaritas
Who doesn't love a good margarita?! At Jose's Blue Sombrero, we have a wide selection of margaritas for you to choose from.
Margaritas are the quintessential tequila-based cocktail, renowned for their bold and tangy flavors that transport you to the sun-kissed beaches of Mexico. This timeless drink, with its perfect balance of tequila, orange liqueur, and lime juice, has been a beloved favorite among cocktail enthusiasts for decades. Whether you prefer it shaken or blended, salt-rimmed or not, a well-crafted margarita promises to elevate any occasion and add a touch of fiesta to your day.
Choose from:
Casa Margarita: Traditional margarita
Coco Loco:

Agavales Silver Tequila and cream of coconut, rimmed with honey and toasted coconut flakes

Sweet & Spicy:

Agavales Silver Tequila with your choice of *pineapple, jalapeno, spicy mango

Skinny Margarita:

Less than 265 calories, on the rocks, Altos Blanco tequila, Tres Agaves Organic mix, real lime, real agave.

Choose lime or strawberry.

The Diamond:

Margarita made with maestro Dobel tequila, Triple Sec and fresh lime.

The Cadillac:

Maestro Dobel tequila, Triple Sec, sweet & sour, fresh lime juice with a float of Grand Marnier.

Half Gallon Margarita:

To share (or not, we don't judge). Served on the rocks, frozen, flavored, or El Tornado style

El Tornado:

Frozen Sangria swirled with a fresh margarita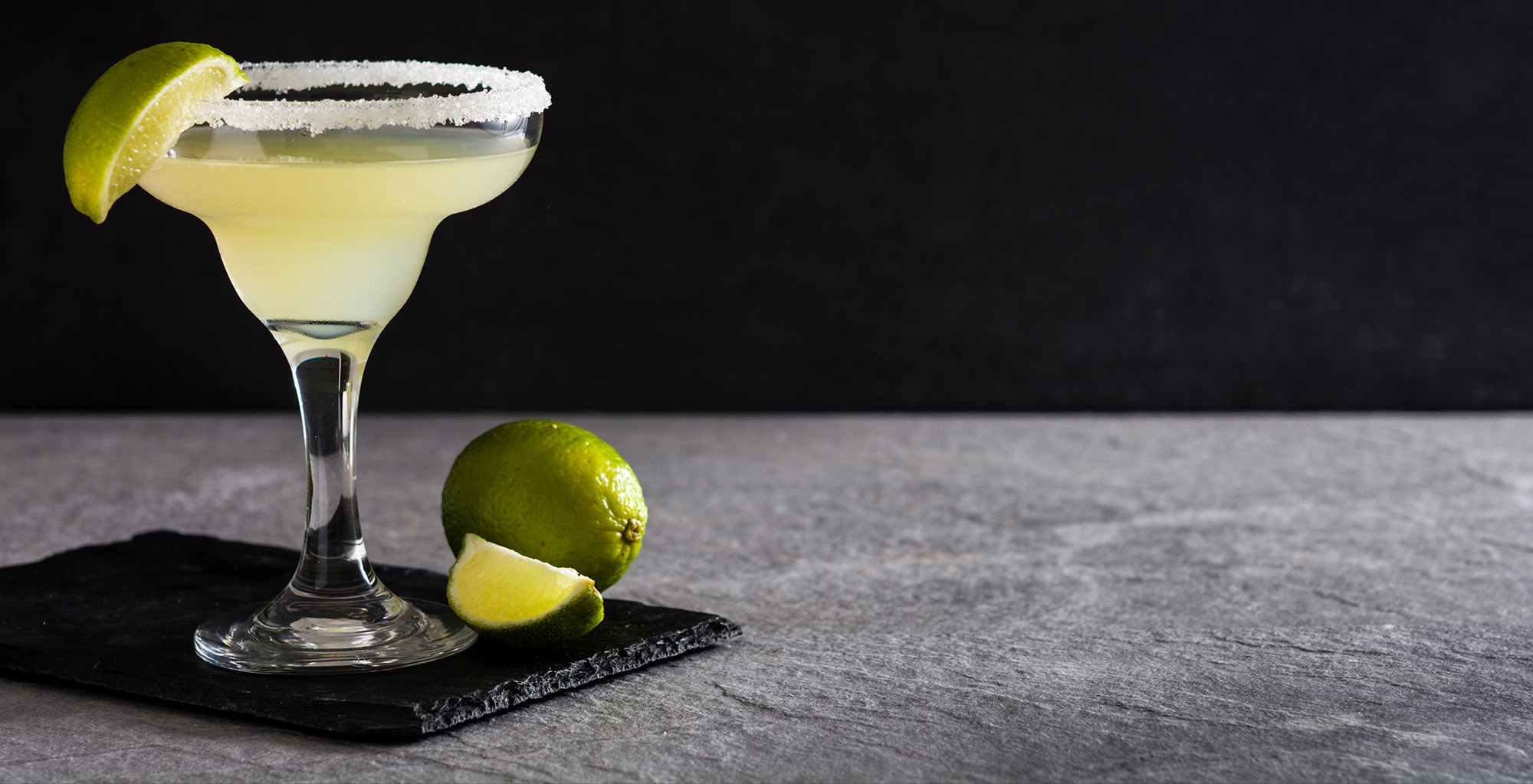 Palomas
Not feeling a marg? Give our palomas a shot!
The Paloma is a timeless tequila-based cocktail that brings the flavors of Mexico to your glass. With its harmonious blend of tequila, grapefruit, and lime, it's no wonder this drink has captured the hearts of cocktail enthusiasts worldwide. The Paloma is the perfect companion for a refreshing and delightful experience. So raise your glass and toast to this classic tequila refresher – ¡Salud!
Our paloma selection includes:
Paloma:

Agavales silver tequila, squirt soda, lime, salted rim.

Skinny Paloma:

Dulce Vida grapefruit tequila, fresh lime juice and soda, on the rocks.

Paloma Dove:

Agavales Silver Tequila, Giffard Grapefruit Liqueur, fresh lime, grapefruit soda

Passion Paloma:

Agavales Silver Tequila, Giffard Passion Fruit Liqueur, fresh lime, grapefruit soda

Peach Paloma:

Agavales Silver Tequila, Giffard Peach Liqueur, fresh lime, grapefruit soda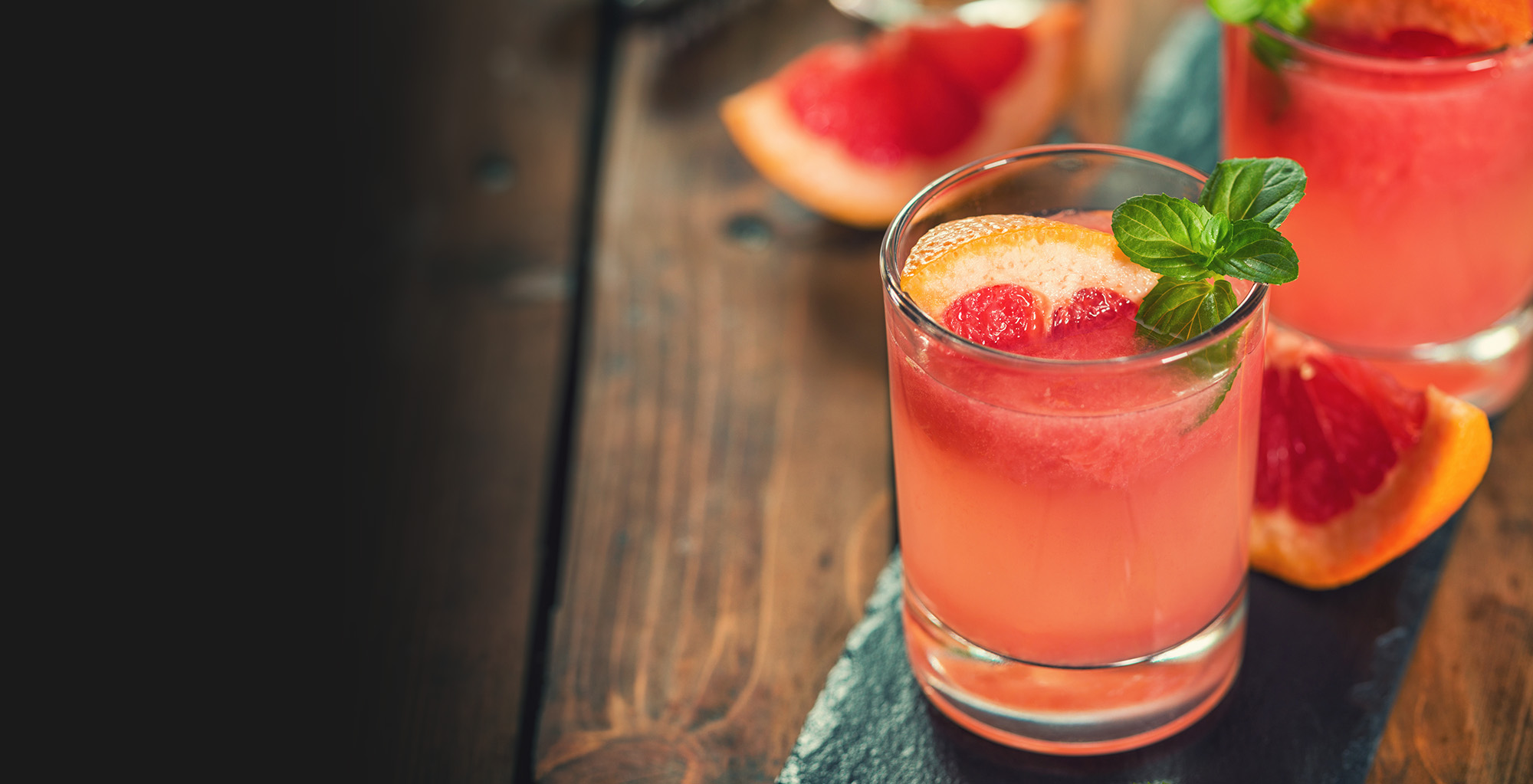 Agave Old Fashioneds
The Agave Old Fashioned is a testament to the versatility of agave spirits and their ability to elevate classic cocktails to new heights. This modern adaptation of the timeless Old Fashioned captivates the palate with its intriguing combination of tequila or mezcal, agave nectar, and aromatic bitters.
Our old-fashioned comes with Altos Anejo tequila, muddled bitters, sugar, orange, and cherry.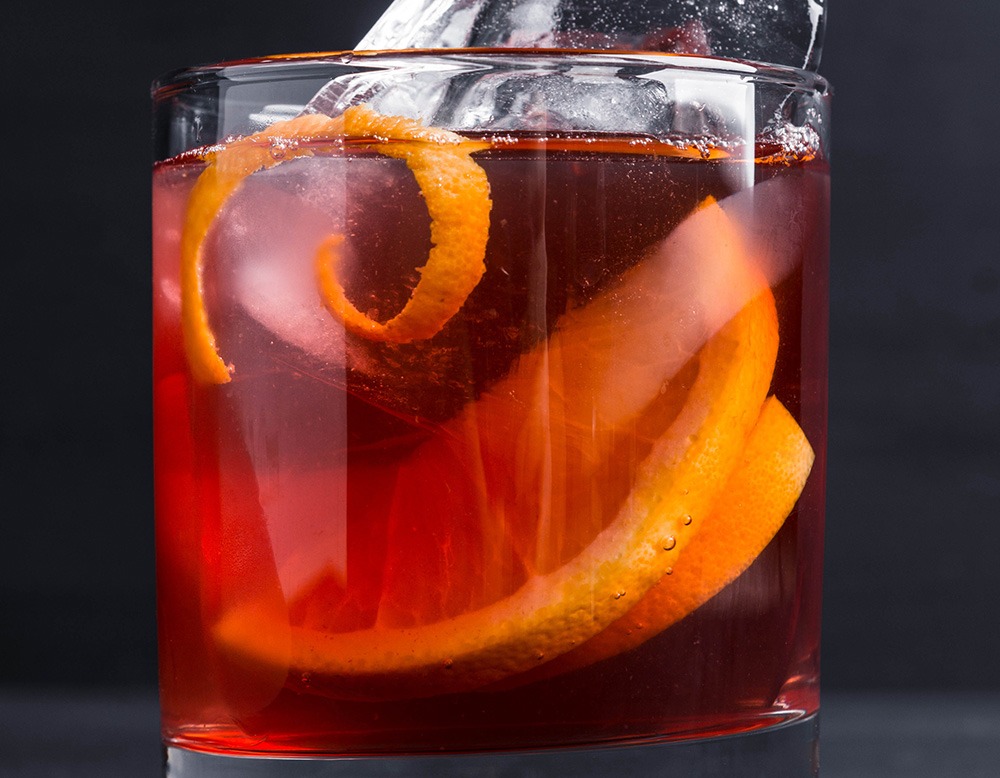 Captain Colada
The Piña Colada, with its creamy coconut, sweet pineapple, and luscious rum, is a tropical delight that whisks you away to a paradise of sun, sand, and relaxation. This iconic cocktail, originating from the sandy shores of Puerto Rico, has become synonymous with vacation vibes and laid-back moments. The Piña Colada is your ticket to a refreshing and indulgent escape in a glass.
Captain Morgan and orange liqueur with a splash of pineapple juice & blue curacao floated on top.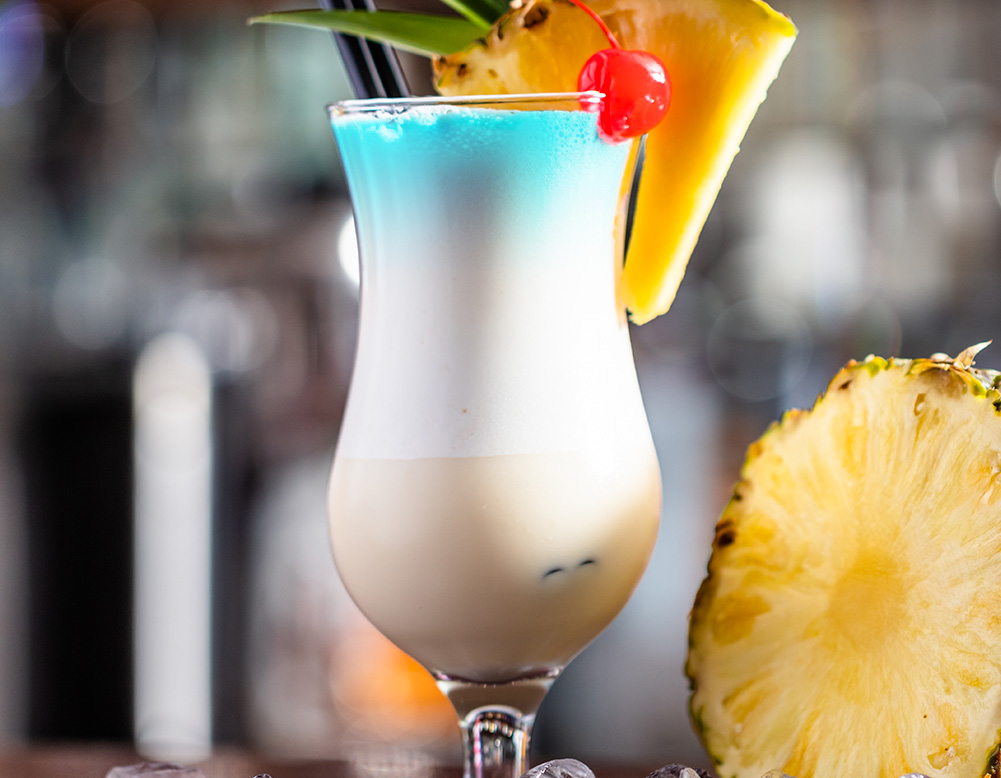 Mojitos
The Mojito, with its invigorating combination of fresh mint, zesty lime, and crisp rum, is a beloved Cuban cocktail that has earned its place as a timeless favorite worldwide. Its vibrant and refreshing flavors make it the perfect choice for warm summer days or whenever you crave a cool and revitalizing libation. The mojito's unique blend of sweetness, tanginess, and herbal notes creates an irresistible and harmonious experience that transports you to the tropical shores of Cuba with every sip.
Our mojito has the perfect blend of mint, lime, rum, sugar and fresh lime juice.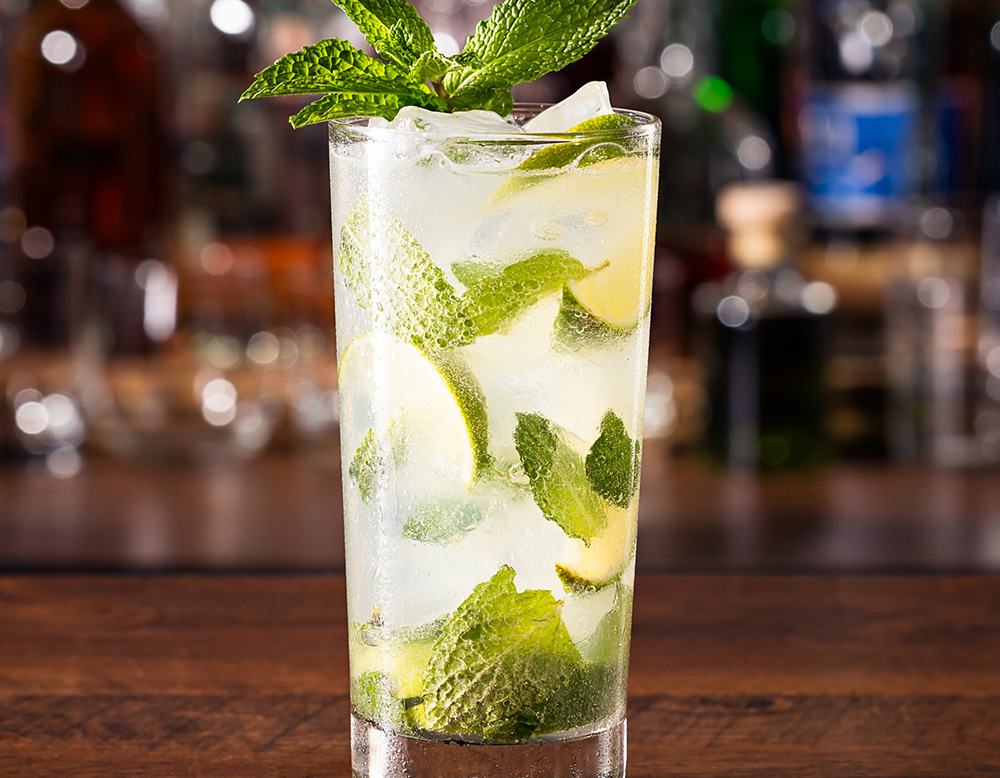 Mexican Mule
The Mexican Mule is a spicy and invigorating variation of the classic Moscow Mule, bringing the vibrant flavors of Mexico to the forefront. This captivating cocktail combines the boldness of tequila, the zing of lime, the effervescence of ginger beer, and a kick of jalapeño for an unforgettable taste experience. The Mexican Mule is a perfect choice for those seeking a lively and adventurous cocktail that adds a fiery twist to a beloved classic.
Made with our Altos Silver tequila, lime juice and ginger beer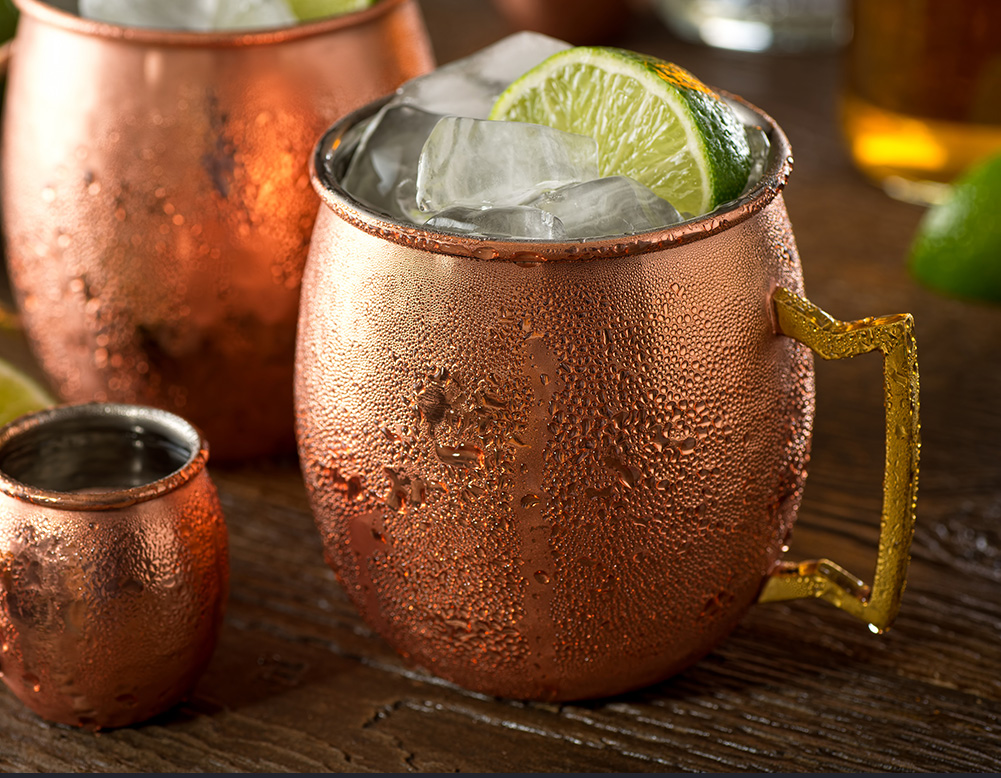 Honorable Mentions:
Latin Love: A tropical symphony of coconut and banana rums blended with pineapple juice, coco real, and raspberry—a smooth paradise in a glass.
Michaelada con Camaron: Modelo Especial beer meets spicy tomato juice, lime juice, Tajin, and a shrimp garnish—a bold and zesty fiesta.
Sangrias: From classic White, Red, and Rose to innovative House and Tornado blends, our Sangrias are a journey of flavors that celebrate tradition and creativity.
Hard Seltzers: Refresh with choices like White Claw, Corona, and Carbliss—crisp, effervescent, and guilt-free delights.
Wine: Explore a world of taste, from the crispness of Pinot Grigio to the sweetness of Moscato, our wines cater to every preference.
Non-Alcoholic Beverages: Enjoy the refreshment of Hochata and Jarritos or opt for our Sangria mocktail—an explosion of flavors without the alcohol.