Anniversary party venue
Unique eats & private dining
Jose's Blue Sombrero offers any of its three Milwaukee-area locations as private dining spaces to host your anniversary party. Make the evening memorable with unique decorations inspired by Mexican flare and delicious food made with fresh ingredients.
Anniversary dinners have never tasted better—pair that feeling with a crisp cocktail, cold beer, or smooth wine to finish the night on a high note. Discuss menu changes, group allergies, and more with our event coordinators to ensure your special night is perfect.
Anniversary parties made simple & affordable.
How to Cater for 20 guests at an Anniversary Party
It's your special night, leave the hard work to us! For parties of 20 or more, we offer per-plate pricing and appetizers for the whole party. Our grande-sized appetizers, like chips & salsa, fajita fingers, potato skins, guacamole, pico de gallo, and flautas, are perfect for 16-20 guests. Choose from a taco bar, fajita bar, premium entrees, and more.
Anniversary venue Cost
Though price will vary depending on which location you choose (Racine, Wauwatosa, Fox Point) and how many guests you'll want in attendance, we've got a small breakdown of prices to help guide your decision-making process:
Mexican event venue
You're all about that music, those drinks, and having a great time with friends & family. We're just there to keep the people fed, and we're ok with that. Our private rooms can be reserved for 15+ people at any of our 3 locations for your anniversary party.
adding some flare to tacos
If you're interested in meals with a little more flare than our taco bars, we suggest our Steak ala Mexicana or Grande Pollo Frito from our in-house street bar—unique versions of classic dishes. With beef strips or breaded chicken breast and spicy sauces, there's no doubt these options will add some flare to your anniversary party. Your guests are guaranteed to leave your party happy when you choose this option.
Onsite FAJITA BAR
Or, if you're feeling spicy, we've got an onsite fajita bar perfect for all guests who attend your anniversary party. With three meat options and a veggie option, even the pickiest eaters will be satisfied. Have your choice of two meat or veggie bases, then enjoy the included tortillas, cheese, lettuce, tomato, sour cream, salsas, and chips to top off your fajita.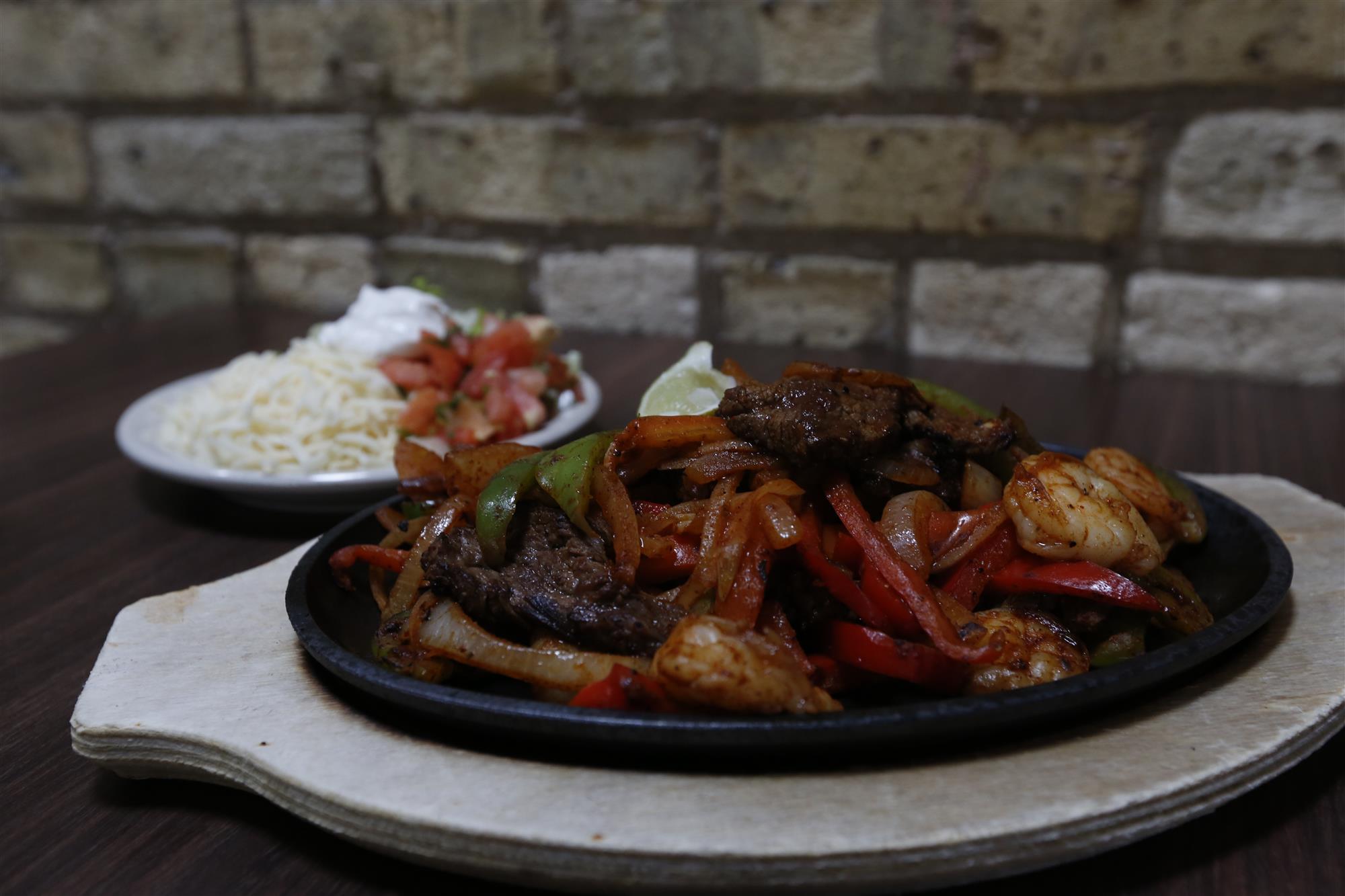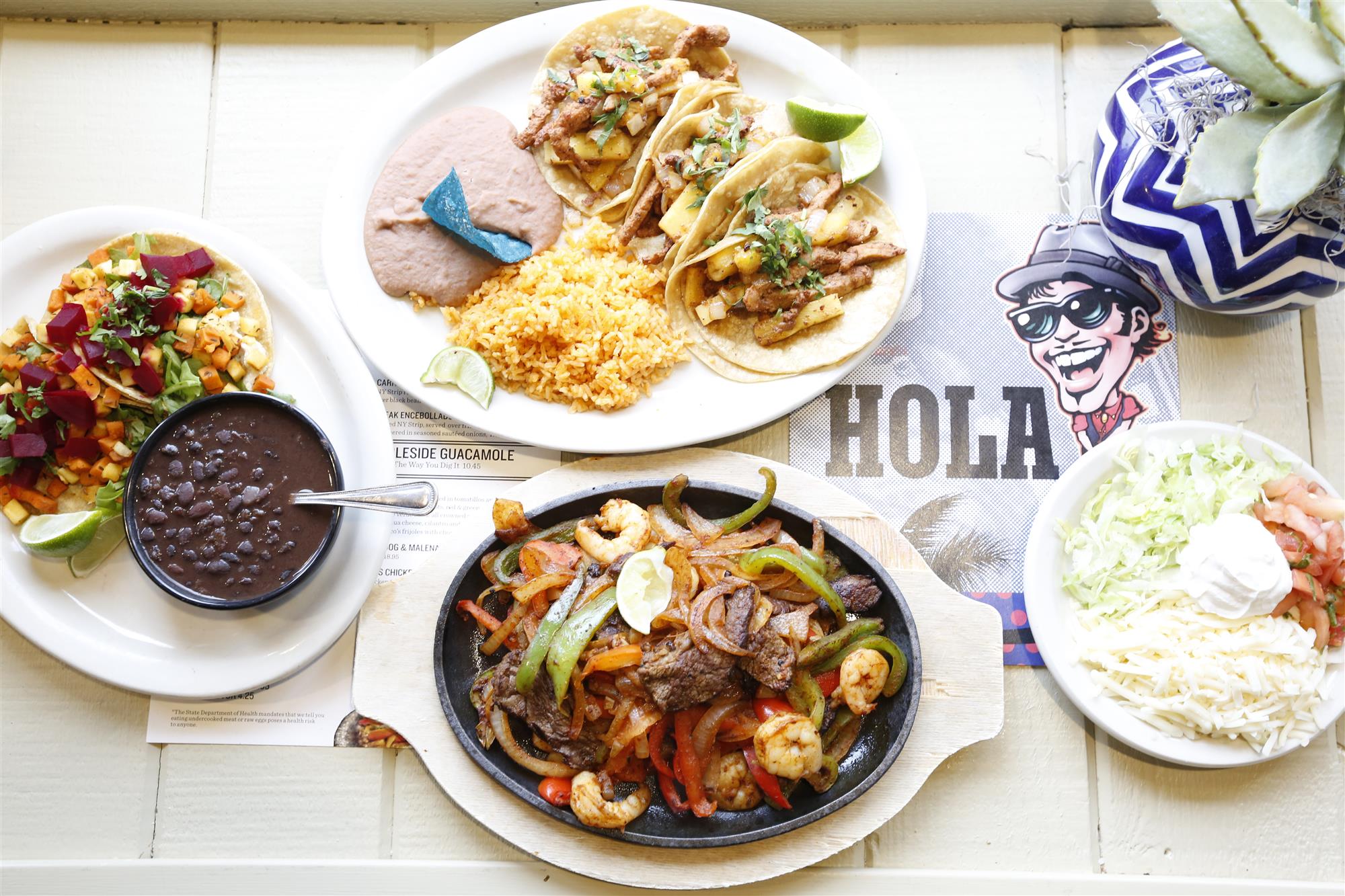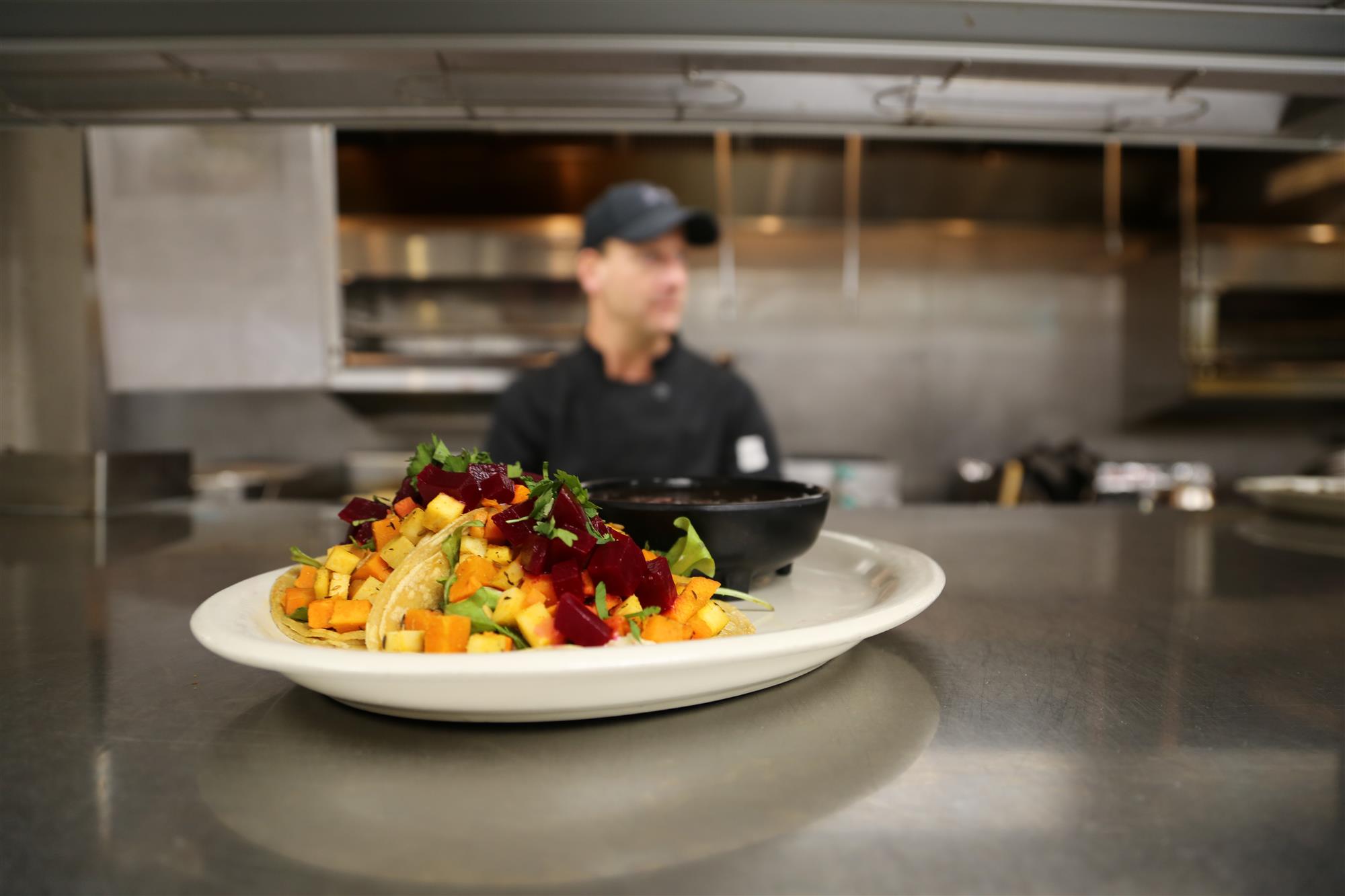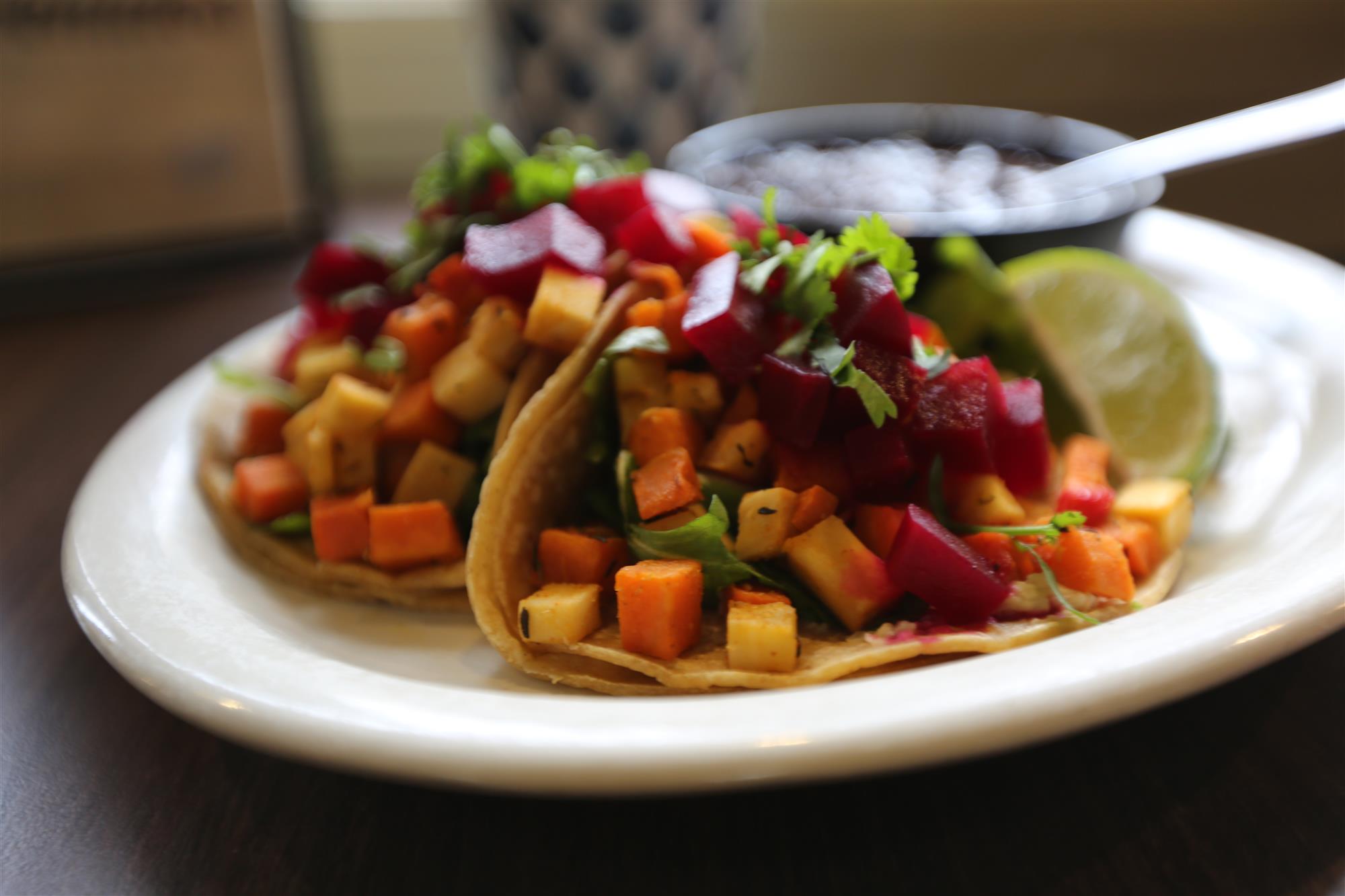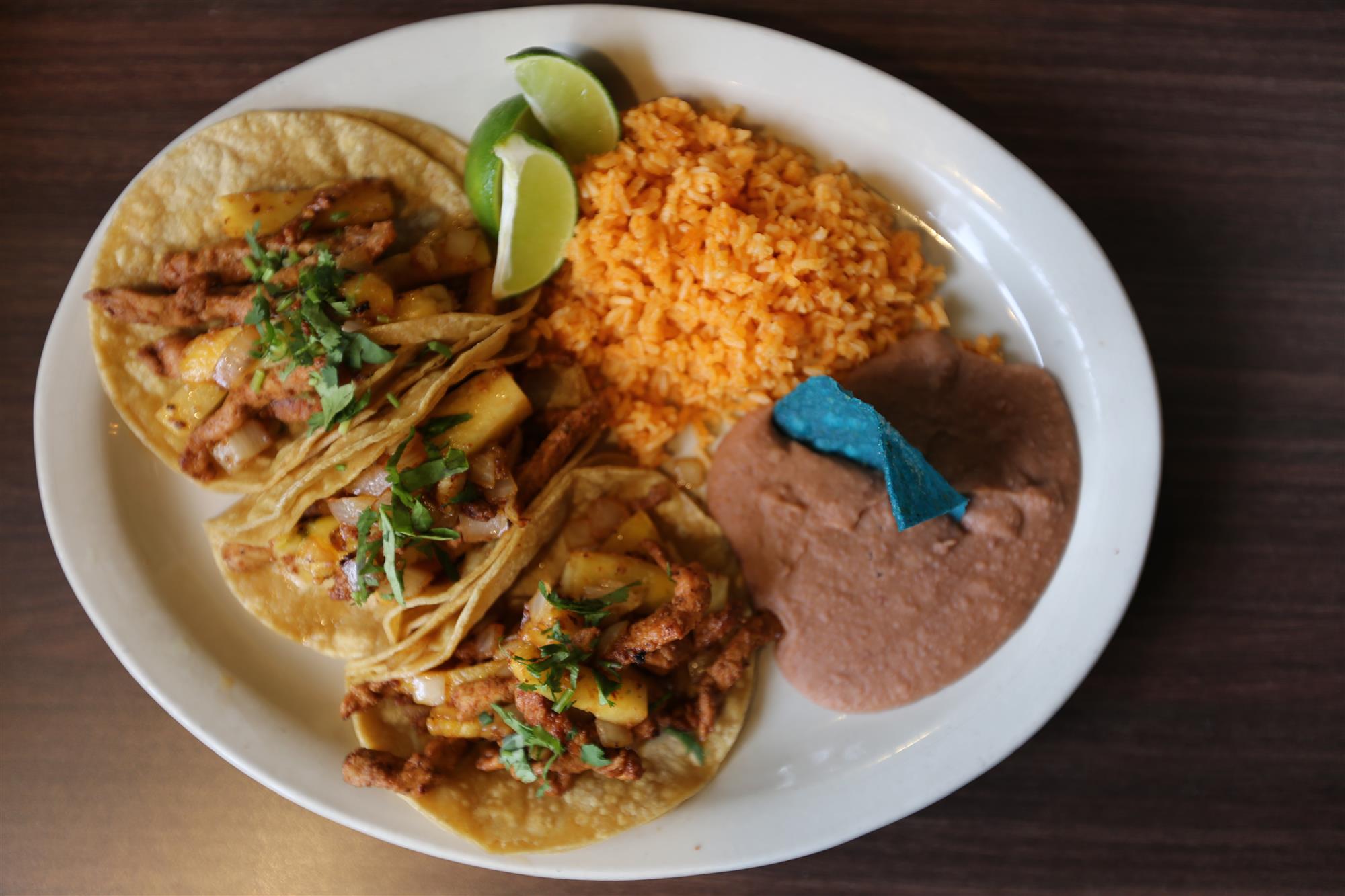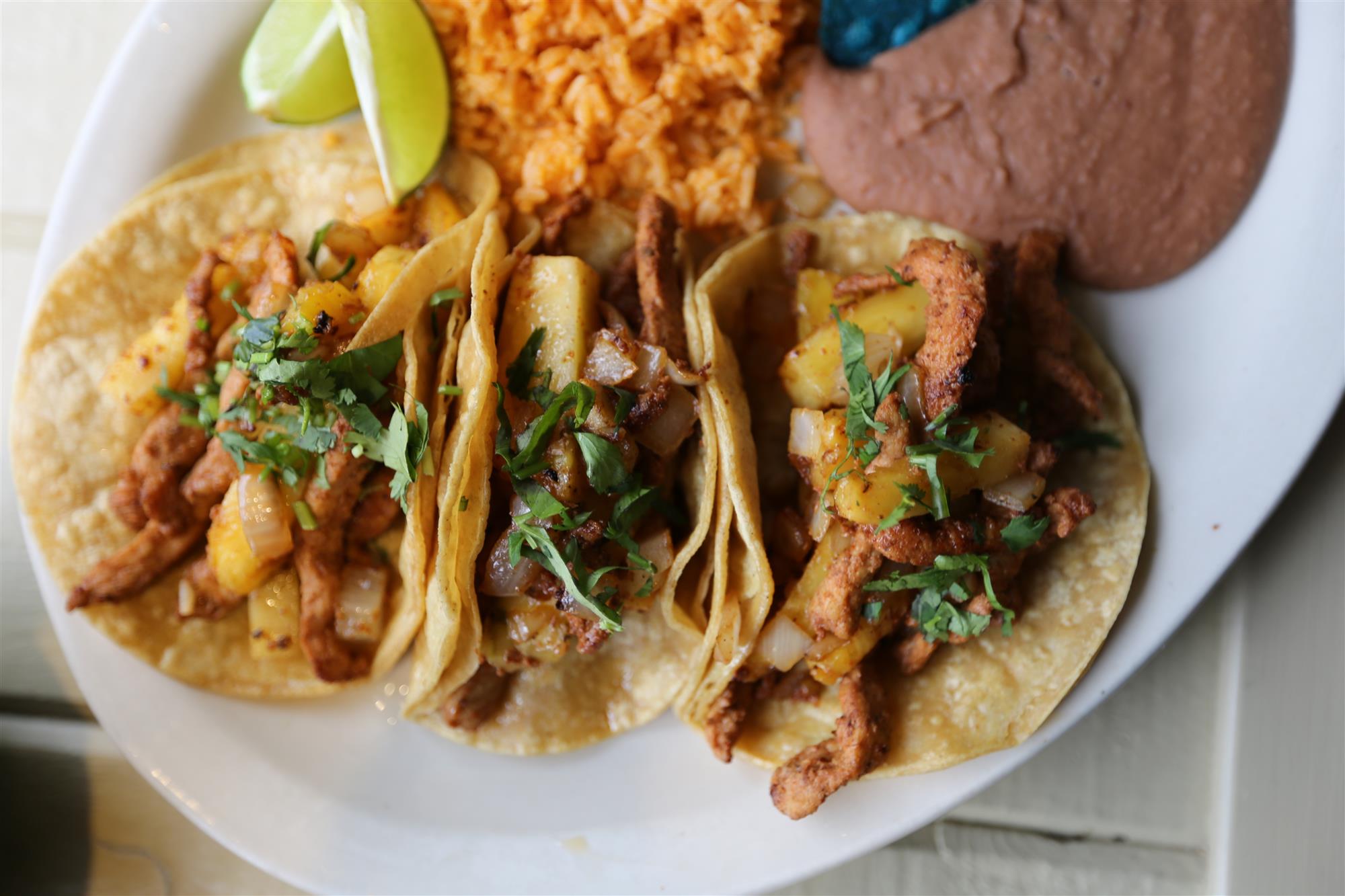 See what our customers have to say
Excellent happy hour taco bar with awesome Blue Agave Margs! Fun atmosphere and design complete with roll up windows looking out to patio and State Street! Just perfect for a summer day! Service is good for not being too busy. Food is unique and Haberno sauce is eye opening and tongue firing! You must try this! Read More
- Steve O.
This place is great. Friendly staff with a great menu. The food is always hot and fresh and the service is very fast. They have a happy hour with a free taco bar and beer or margaritas are usually on sale if that is your type of thing. Every time I go there I am greeted with a smile and the service has never been less than stellar. Read More
- Andy S.
Great food and service. Came with a group for a birthday and they were very accommodating and gave us a private room which made for a great experience. Read More
- Britta D.
Celebrate!