Waukesha
Dining Mo - Th
11am - 9pm
Dining Fri - Sa
11am - 10pm
Bar Open Later
Sunday
Closed

*Bar stays open late
I would live here if I could, the food is great and the servers are friendly. All the drinks are delicious and the enchiladas are my personal favorite. Definitely stop by for a drink or three to wash down some seriously awesome Mexican food! Read More
- Acidsamurai
My family went out to dinner for my birthday here. We had a room to ourselves and it was really great. The margaritas were exceptional and were half off on wednesdays! The food was fast and great. When we went to leave one of our cars batteries was dead. The manager was nice enough to come outside and use his jumper cables to start our car. It was ... Read More
- Amanda Z
Jose's Blue Sombrero near Waukesha
Waukesha's #1 Happy Hour Choice
Discover the rich flavors of Mexico with Jose's Blue Sombrero's Daily happy hour deals on our patio! Waukesha's #1 spot for house margaritas, beer, cocktails and tasty Mexican food- all featured on our happy hour menu. Come for the drinks, stay for the food and escape to sunny Mexico during our Monday-Saturday happy hour. We even have fish fry Fridays!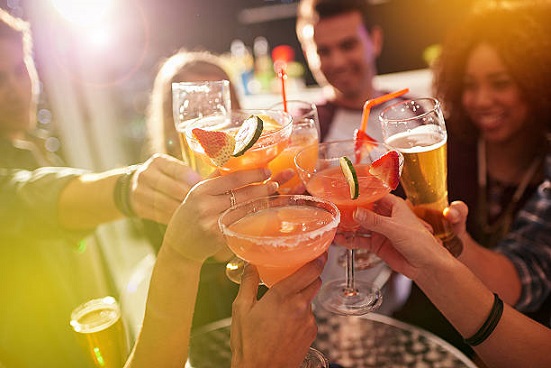 View Happy Hour Specials
Catering Near Waukesha - best taco bar
Bring the fiesta to you and order authentic Mexican catering for your next Waukesha event. From fajitas to guacamole, our taco bar catering has something for everyone. Choose from Mexican food favorites and create the perfect taco, fried fish, fajita, street eats or combination bar. You can order catering to-go. Browse our catering menu and build your perfect menu!
Hungry & Stuck in Waukesha? - Order Takeout Today
Not only are we the Waukesha area's #1 choice for Mexican food, but we also serve Friday fish fries plus soups, salads, and more. Our entire menu is available for takeout orders, with curbside pickup too! Take advantage of our express pick-up when you're really hungry.
Choose from:
Family Meals (feeds 4 to 5 people)
Fajitas & Fajita Bar
Tacos & Taco Bar
Friday Fish Fry
Event Venue near Waukesha, WI
What makes a good private event venue? Space for parking, a large layout, great acoustics and a beautiful atmosphere. Our family restaurant has all 4! Book your next event at Jose's Blue Sombrero for tasty food, a lively atmosphere and great fun- we'll handle the rest.
Book Jose's Blue Sombrero for parties of 15+. Just let us know at least 24 hours in advance!
Waukesha Mexican Food - Curbside Pickup
Jose's Blue Sombrero in Wauwatosa takes care of your Brookfield family's dinner plans. Order online and pick it up at our Wauwatosa restaurant. The drive from Brookfield only takes about 15 minutes!
GLUTEN-FREE OPTIONS AVAILABLE
We take pride in offering an exceptional dining experience for all palates, including those with dietary preferences. Jose's Blue Sombrero offers a wide range of flavorful gluten-free options.
Host an event at Waukesha
Good food + good location =
memorable celebration
Don't worry about hosting the event on your own. Instead, tell us a little about yourself, your event & guests, and we'll take it from there. We work directly with you to pull off the perfect event at any of our locations based on your budget and needs.