A Timeline of Innovation and Historical Highlights
Wauwatosa-based DeRosa Corporation was among the first to bring the casual dining restaurant concept to Wisconsin. With a unique philosophy highlighting the importance of people, place and product, DeRosa is known for embodying a playful refuse-to-grow-up approach in its brands, menus and amenities. Among the first to feature such brand innovations as peanuts on the floor, popcorn on the table, and its own craft brewery, DeRosa also helped pave the way for midwestern American fine dining, reaching national heights in service and reputation. The DeRosa Corporation currently operates 5 restaurant locations in SE Wisconsin.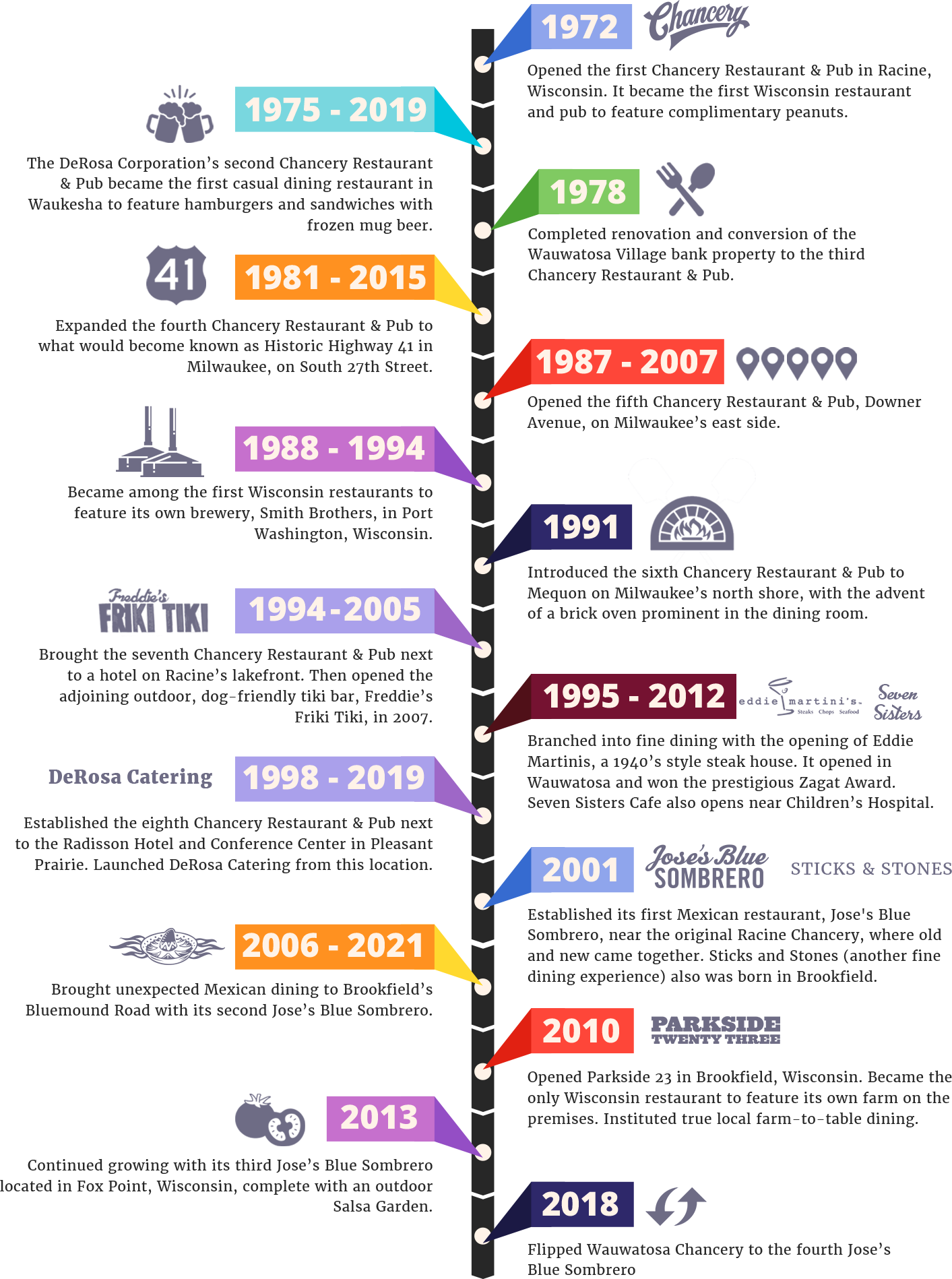 Joe DeRosa's numerous awards & accomplishments
In 1997, the DeRosa Corporation was given the Foodservice Leader of the Year award by the Boelter Companies.
In 1999, Joe DeRosa received the Meritorious Service Award.
In April 2002, Joe was named the Wisconsin Restaurateur of the Year by the Wisconsin Restaurant Association.
In 2003, Eddie Martini's was selected as the winner of the National DiRona Award.
In 2004, Joe was selected by the Wisconsin Restaurant Association as a finalist in the large business category for the National Restaurant Association's Good Neighbor Award.
Eddie Martini's was named one of Gourmet Magazine's Top 40 restaurants in the US.
Eddie Martini's has earned several Wine Spectator awards for wine list offerings.
Parkside 23 received first place in the Farm-to-Table Restaurant category in the Top Choice Awards of Greater Milwaukee from the Milwaukee Journal Sentinel.
Jose's Blue Sombrero was voted the Best Mexican Restaurant by The Journal Times (Racine) readers from 2013-2016.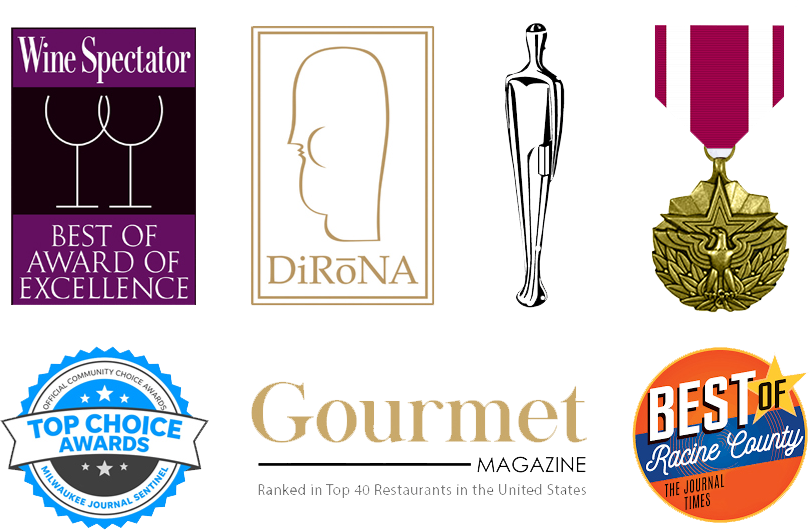 Joe still challenges all of us to "do basic things right," like providing good food and drink in a clean restaurant with legendary service. He believes in giving back to the industry that helped make him what he is today. His professional affiliations include:
National Insurance Company of Wisconsin, board of directors
Wisconsin Restaurant Association, board of directors
National Restaurant Association, Emeritus status
Heartlove Place, board of directors
Word of Hope Ministries, advisory board member
World President's Organization, member
Everen Securities (Chicago), advisory board member
Greater Milwaukee Conventions and Visitors Bureau, board member
Personal priorities include God and Family, (Joe is blessed with his wife Pam, six children and numerous grandchildren.)